Points of Light | Angels in the Night

Lighting of the Luminarias in the Park
Saturday, December 2, 2023 • 5:30PM

RAIN DATE: Sunday, December 3rd @5:00PM
Remember and celebrate the lives of loved ones, friends, family
who have left this earth.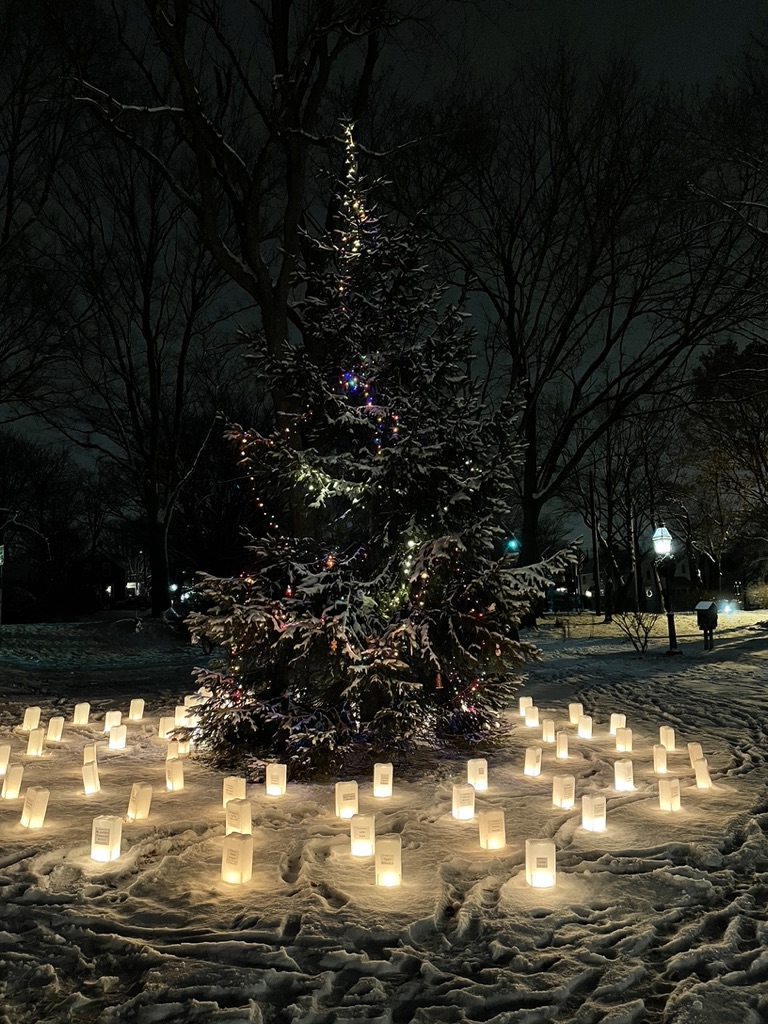 The sponsored lanterns will be displayed and maintained to stay lit at the park through December 31st (they will be taken down on New Year's Day)

We are looking for volunteers to help us set them up, maintain them and then to help us take them down in January. Click on the Contact Us button to the left if you can help in any way.
We ran out of the luminarias, however, you can still remember someone during the holidays in this way: submit their name and send a donation and we will write them on a hear-shaped sign, place in front of the tree and illuminate it with a spot light throughout the holiday season.
There are currently
0
luminarias
available to sponsor.
Once they are sold out, the button to the right will be deactivated.

There are
0
Pawtuxet Holiday Hearts
currently available to sponsor.
Thank you to those who have requested a luminaria in 2021. Below is a list in the order that you sent in your request and as your name appeared in the PayPal account:
Karen Ramsden
Tracy Corcoran
Beth Bernard
Deborah Vadeboncoeur
Amy Stanley
Kathleen Neuman
Pamela Murphy
Jenifer Dionne
Jenifer Dionne
Lisa Ducharme
Jenifer Dionne
Jenifer Dionne
Susan Saillant
Catharine Beattie
Michael Hedley
Lindsay Batalon
Kathleen Mihalos
Stephen Okolowitcz
Erin Woodside
Kristen Forbes
Tracy Valenti
Lori Plante
Bonnie Doyle
Scott Phillips
Diane Chaplin
Marie Ahlert
Dana McCormick
Kathryn Bingle
Michaela Bedard
Joan Croft
Kimberly Rose
Jessica Clifford
Jennifer Vadnais
Kimberly Richard
Virginia Harrington
Sarah Healy
Jennifer Gallagher
Natalie Abernathy


And to those who requested a Holiday Heart rememberance after Nov. 27 2021. Below is a list in the order that you sent in your request and as your name appeared in the PayPal account:
Christy Angevine
Kelly Knee
Alana Almonte
Kristal Gardiner
Kristen Forbes
Andrea Timbol
Michael Forrester
Raegan DiBiase
Tina Bingham
Kate Bingle
Virginia Bernal-Price
Michelle Foster
Samantha McConnell