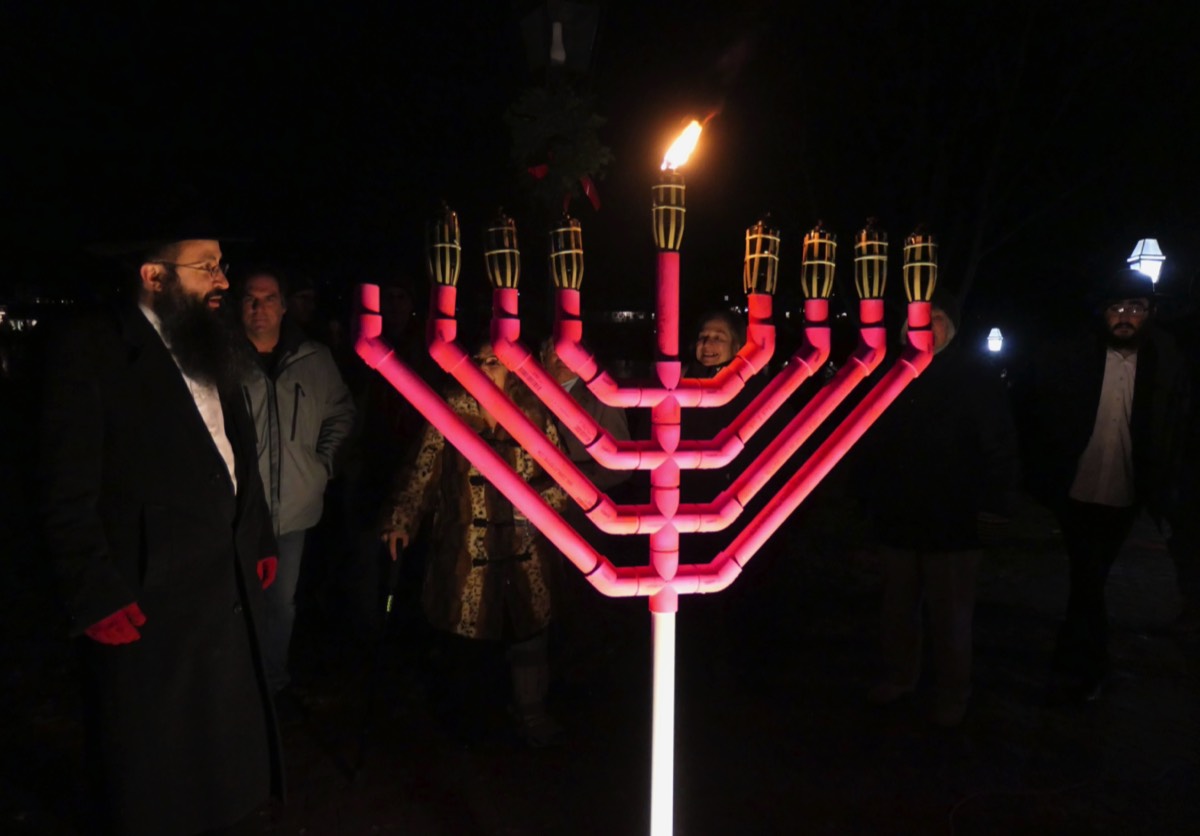 Lighting of the Village Menorah
Wednesday • December 13, 2023

This year's observation of Hanukkah is sundown of Sunday, December 7, 2023 and ending on December 15, 2023
Please gather at 6:45 pm at the gazebo
in Pawtuxet Park and the lighting of the Village Menorah will take place at 7:00 pm.

Join us afterwards for hot latkes, gelt, dreidel games, and Hanukkah songs,
led by Rabbi Yossi Laufer of Chabad of West Bay.

✭ This event will be held rain or snow. Bring an umbrella.